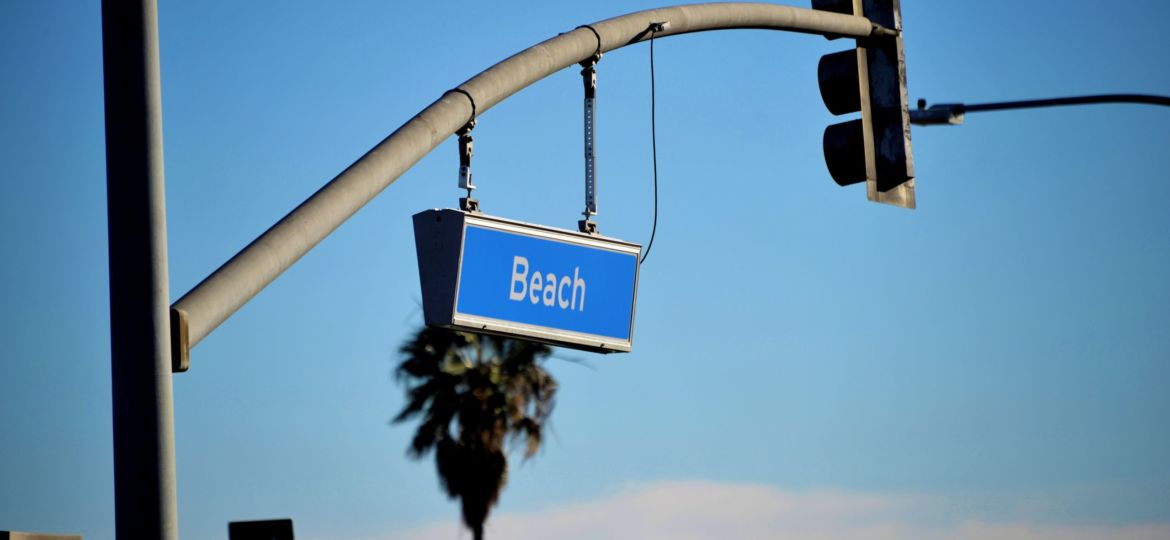 HIDDEN GEM DATE SPOTS:
ORANGE COUNTY'S BEST ROOFTOP BARS
Orange County is one of the most beautiful places in the world. With endless miles of golden sand beaches, brilliantly blue skies, and towering palm trees, it's only natural to want to spend date night outdoors. Orange County has a great selection of rooftop bars for a romantic night under the stars that doesn't involve sacrificing any creature comforts. What could be better than amazing views, stylish decor, delicious food, and refreshing cocktails? Make your next Orange County date night one to remember at one of these trendy rooftop bars.
MOZAMBIQUE
Situated in the heart of Laguna Beach, this South African restaurant's rooftop bar offers sweeping views of the Pacific Ocean and a flavorful menu. Mozambique's signature flavor profile heavily features peri-peri, a bold South African spice guaranteed to take your tastebuds on a ride. Once you and your date have finished your al fresco meal, head inside to enjoy live music and dancing. An evening at Mozambique will surely be filled with adventure. 
SKYLOFT
This gem is the 2021 winner for Laguna Beach's favorite spot to view the sunset. You and your date can enjoy panoramic views of the ocean and downtown Laguna while enjoying hearty all-American BBQ dishes and tasty craft cocktails. The relaxed atmosphere and beachside location are the ideal combination for a cozy Orange County date night.
HIVE & HONEY
Sweep your date off their feet with a 360 degree view from the upscale Marriott Irvine Spectrum's 16th floor. Hive & Honey is a sleek and modern rooftop bar with a menu as trendy as its decor. Cozy up to your honey in the fire pit lounge while sipping on inventive craft cocktails and enjoying gourmet dishes.
The FIFTH
Treat your date to dinner and a show at this spacious open-air rooftop bar, currently the only one of its kind in Anaheim. The Fifth gives patrons a front row seat to nightly firework displays from the nearby Disneyland Resort. The Fifth also offers its own live entertainment, as well as a well-rounded menu that offers everything from ahi poke tacos to gnocchi and paella. A date night at the Fifth will surely be a magical one.
TANNER'S
Stunning views are abundant at Tanner's, from the eye-catching decor to the serene coastline of Huntington Beach. This elegant rooftop bar is the perfect place to watch the sun go down in style. The inventive menu is filled with contemporary takes on Californian favorites, like calamari served with sriracha and apricot jam or mozzarella sticks made out of tempura cheese curds and heirloom tomato powder. If you're looking for a sophisticated yet romantic Orange County date night spot, Tanner's is the rooftop bar for you.
NATIVE SON ALEHOUSE
This downtown Santa Ana staple is a must-visit for beer enthusiasts. With a patio overlooking Fourth Street, you'll be able to indulge in people-watching while sampling some of SoCal's best local craft beers. Don't worry if your date isn't a big beer drinker; Native Son has hard seltzers on tap and mimosas on offer for brunch. If their impressive beer menu wasn't enough, they also have a mouthwatering food menu. For down-to-earth vibes and hearty eats, look no further than Native Son Alehouse.
Give your date the best view in town by visiting a rooftop bar for your Orange County date night. If making these arrangements are too tedious for you, or you're frustrated by dating right now, let Sophy Love matchmaking help you! Contact us to get started and change the way you date!