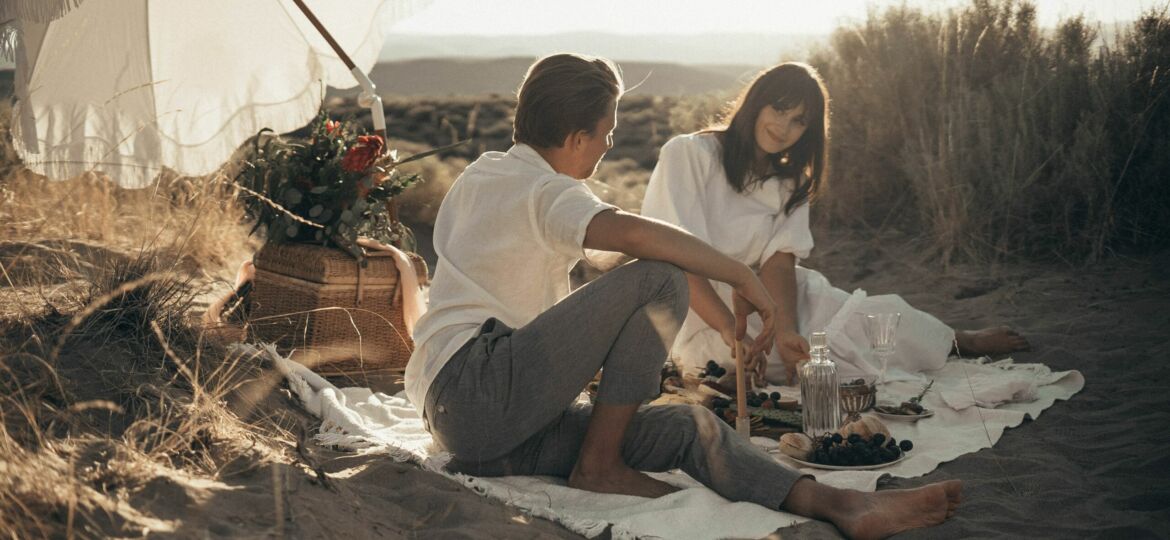 Having a Rolodex of date ideas ready to go is the best way to make sure you're fully at ease so that you can open up and enjoy getting to know the person that you're meeting. Feeling comfortable in your plan is a great way to ease the natural tension on a first date so that you're both comfortable.
If you're interested in learning about what to do on a date, then keep reading – we'll be showing you our best tips and tricks in this article.
Best Things to Do on a Date in San Diego and Orange County:
When you are going on a date, it's best to have a solid plan. Here are the best things to do on a date:
Play:
Looking for a more creative first date? Hit up an arcade-like Brewski's Bar & Arcade!
It will be easy to loosen up and relax in this fun atmosphere. You'll also never run out of things to do at an arcade which will allow you to get to know a person more quickly than if you were just meeting up to talk!
Bring a picnic!
Want a super low-stress first date idea? How about just meeting up for a nice walk. The weather in San Diego and Orange County is unbeatable.
Find places like Mission Park or Torrey Pines State Reserve to enjoy. Walking naturally eases our stress and puts us into a great mental headspace. You'll be surprised at how many people find this low-cost and low-pressure date idea refreshing.
I featured on the All in San Diego Podcast with AJ and Sarah where we discussed great date ideas in San Diego, and included some of our favorite picnic spots and walk locations!
Cute Things to Do on a Date
Now that you have a few date ideas up your sleeve, let's talk about some cute things you can do to stand out from the rest.
Bring Flowers:
Something that is often reserved for couples in more long-term relationships but shouldn't be is bringing somebody flowers!
Imagine how delighted you would be if you received flowers on a first date! What a simple way to show someone that you care and are looking forward to getting to know them than a sweet bouquet. This doesn't just have to be guys buying ladies' flowers either, it can go both ways!
Leave Them With a Note:
Rather than texting at the end of the night, if you had a super great time why not leave them with a little note? Bonus points if you can slip it in their pocket or purse!
Plus, if you continue dating you'll have a nice little keepsake together from the first time you met.
Find the Perfect Match
The trickiest part of dating? Finding a compatible match!
Join our singles database at Sophy Love to find a person you're actually excited to meet. Whether you are a paying client or a free member, we do a deep dive to find out your preferences and match you with someone that you'll be comfortable with. Knowing that your match has already been vetted by us and has a good potential can ease your nerves and help you really get to know one another. Don't just take our word for it, check out what our clients have to say about finding love.