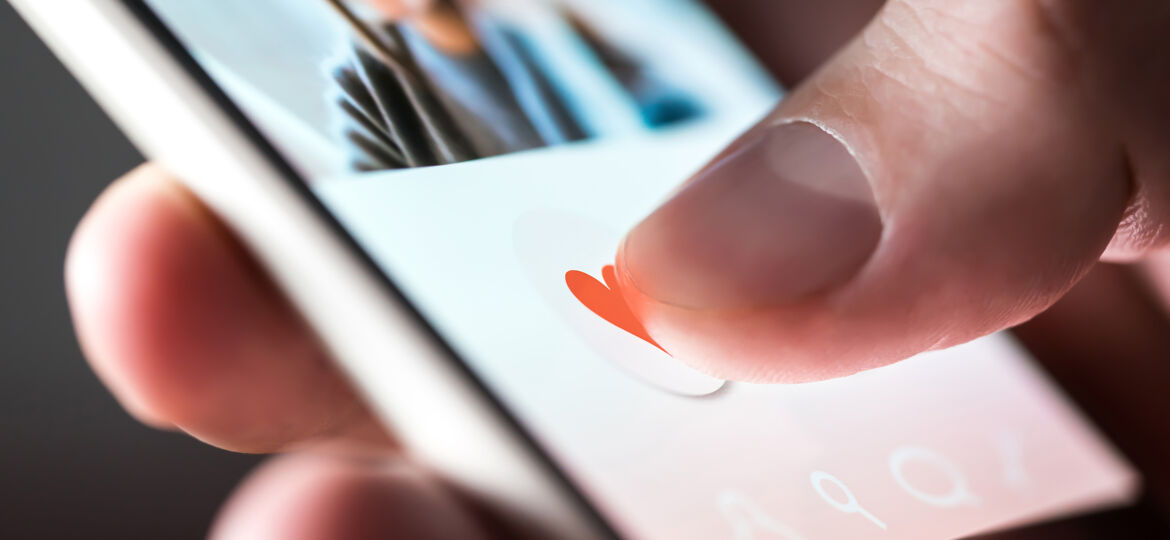 No one should have to experience the nightmare that we saw on The Tinder Swindler. While it's unlikely that your next app date will con you out of hundreds of thousands of dollars, it's a good reminder to always do your research before agreeing to meet someone you found on a dating app. A first date is still technically a date with a stranger. When your "shared connection" is made through an algorithm, it is even more important to feel comfortable and safe on an app date.
So how do you make sure you feel comfortable on that first date?
Regardless of whether your date invited you to dinner or on a private jet, do your due diligence before saying "yes!" to an app date.
Do some Googling.
You'd be surprised what you can quickly learn about a person from a quick Internet search. Search your date by name and make sure there are no strange results. What is "strange"? Of course, anything obvious like a police record is an immediate red flag but like with anything else, use your intuition. If something looks weird, then it probably is.
Look for signs of "healthy" online behavior, like a Facebook or Linkedin profile. You don't have to analyze their entire employment history, but just knowing that they have those accounts should give you some peace of mind. Keep in mind, you may not have this person's last name, which would make searching for them much more difficult. In that case, make sure you follow the tips below before meeting up with someone.
Look for red flags when you are chatting.
If this person is quick to ask personal questions about your financial situation, don't give away any details and immediately say farewell. There is no reason for someone to ask about your income, where you bank, how you manage your money, or anything related to finances over a dating app chat or on a first date.
Meet somewhere public where there are other people around.
Also, meet your date at your chosen location. You don't need to reveal where you live and be picked up (or dropped off) on the first date. Here are 5 ideas for safe first-date locations.
Limit your drinking.
It's important to be fully in control and present on your first date, and not just for safety reasons. If you are drinking, keep your drink near you and make sure the bartender or waiter brings it to you instead of your date. Order an Angel Shot if you really feel unsafe.
Have an exit plan.
While I don't encourage anyone to bail on a date right away, it's good to have an exit plan. It can sound as simple as: "We should probably call it a night – I have an early workout tomorrow." If your date is just not your type, stay for an hour to get to know them. (You've already made the effort to be there, right?) If you still aren't feeling a connection, then it's okay to use an excuse to end the night. Try one of these exit strategies.
hire a professional matchmaker.
While we are biased, our favorite tip to ensure you don't go out with a con artist: hire a professional matchmaker! Online dating is exhausting and can often feel endless. Having to worry about your own safety is another layer in this already cumbersome process.
Hiring a professional matchmaker will ensure you're going out with someone from a trusted, vetted network. In order for someone to be added to a matchmaker's dating network, they go through a lengthy intake process that involves a background check and video call. The matchmaker spends time learning about the person and their dating preferences. A lot of professional matchmaker networks are built off of referrals and acquaintances. So although you are being set up on a blind date, there are far fewer degrees of separation than with an app date setup.
Whatever way you choose to meet people, it is so important to keep yourself safe and feel comfortable when out on a date. Trust your gut and if something feels "off," don't ignore that.
With Love, Sophy Love
Need a dating assist? Let us help. At Sophy Love Matchmaking, we know how to tap into what you're looking for and help navigate to get you there. When it comes to the journey of finding love and companionship, you don't have to do it alone.
Visit our services to choose which one best suits your needs.