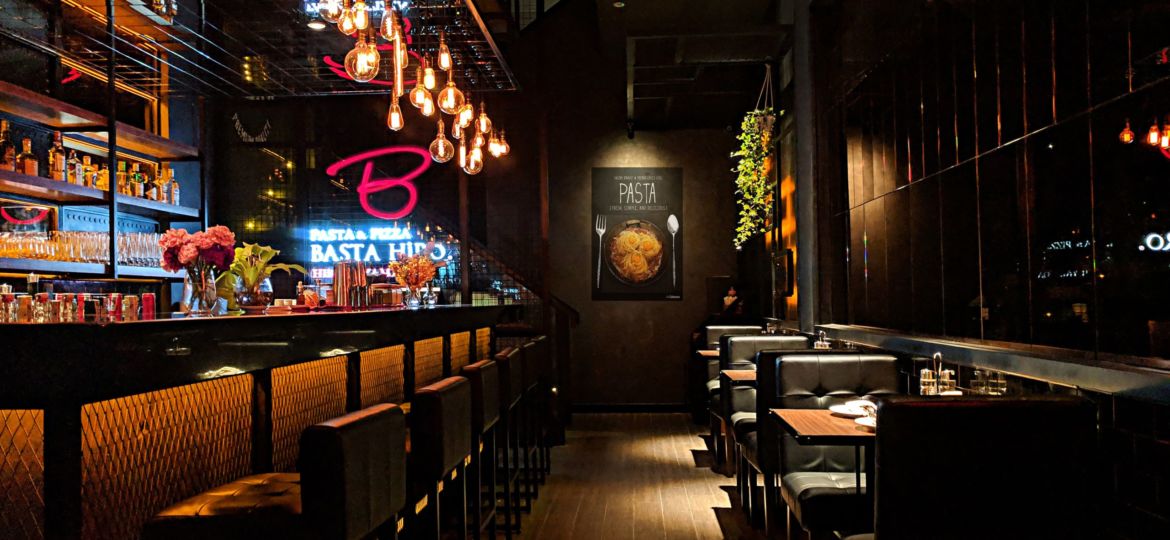 HIDDEN GEM DATE SPOTS:
SAN DIEGO'S BEST dive BARS
Dive bars are a great choice for a casual date night in San Diego. Dim lights, affordable drinks, and classic rock hits are a winning combination for an easy and pressure-free date. Check out these San Diego dive bars for your next casual date night.
the tower bar
Mid-City
You can't miss the colorful facade of what's been called 'San Diego's diviest dive bar'. Originally built in 1932, The Tower Bar has come a long way from its drive-in soda fountain roots. It's now home to an intimate bar that features live music and imaginative drinks. Where else could you treat your date to a round of Hello Kitty Farts?
the kensington club
Kensington
This dive bar is a must-visit for beer lovers and history buffs alike. Established in 1935, The Kensington Club is the proud owner of San Diego's second oldest liquor license. The bar's soft neon glow provides the perfect ambiance for a night of playing classic bar games or dancing to live music. 
pacific shores
Ocean Beach
No romantic walk on the beach is complete without a drink at an ocean-themed dive bar, right? Pacific Shores is an Ocean Beach staple with its retro decor, featuring neon ocean paintings and a giant shell above the bar. Snuggle up to your date in one of the 70s-inspired booths with a stiff drink after taking in that cool ocean breeze.
nunu's
Banker's Hill
Kick it old school at this uptown landmark, complete with red Naugahyde booths and a jukebox filled with classic rock staples like The Kinks and Nick Drake. Nunu's offers a great selection of drinks and specialty cocktails, but it's also an excellent place to grab a bite. The menu features American favorites like burgers and fries as well as all day breakfast. 
til two club
Talmadge
Established as a piano bar and steakhouse in 1942, this venue has undergone many transformations before becoming the classic rock 'n' roll dive bar it is today. Til Two Club is currently known for its killer cocktails, great live music, and lively trivia nights.
the silver fox lounge
Pacific Beach
This Pacific Beach bar has become a local legend for its 6am opening time, but it's a great choice any time of day. The unpretentious Silver Fox Lounge has all the fixings for a great dive bar: pool tables, an electronic dartboard, video games, pinball, and great drink deals. 
club marina
Sunset Cliffs
Stir up a bit of healthy competition in Club Marina's freshly remodeled games room. You'll feel like you're in an arcade from the 1970s filled with pinball machines, pool tables, and video games. Tasty cocktails will keep you fueled throughout the night.
More Dive Bars to Check Out:
Star Bar — Gaslamp
The Hole in the Wall — Point Loma
Sidecar — Linda Vista
Peter D's — Clairemont
The Casbah — Little Italy
The Lamplighter — Mission Hills
The Haunted Head Saloon — Oceanside
Captain Keno's — Encinitas
The Kraken — Cardiff
Little Club — Coronado
Manhattan Bar — Chula Vista
San Diego Dive Bars are a great idea for first dates where you don't want there to be any pressure and you want to keep things easy and casual. If you're looking to turn things up a notch and to change the way you date, Sophy Love Matchmaking services will find your perfect match and curate the perfect date for you!