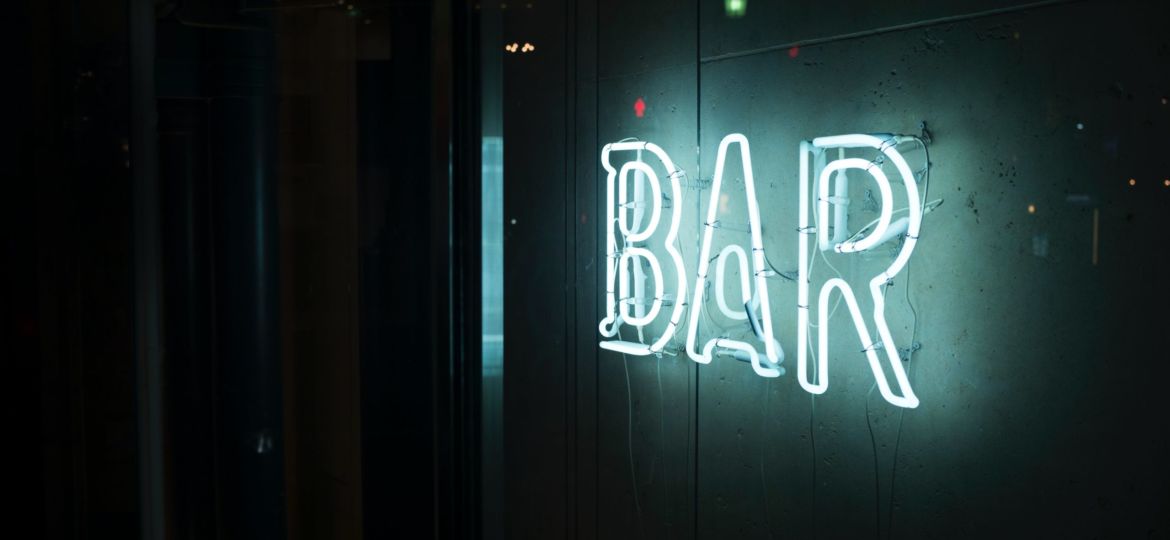 HIDDEN GEM DATE SPOTS:
orange county'S BEST dive BARS
Whether it's a first date, a second date, a blind date, or a double date, dive bars are a great place for a low-key and casual evening. Check out our list for the best dive bars in Orange County for dating.
Blackie's By The Sea
Newport Beach
You'll love the prime seaside location and the affordable ice cold brews. Blackie's is a quintessential beach dive bar, complete with over-the-top nautical decor like the 10 foot hammerhead shark and the wall-to-wall collection of license plates. Blackie's is such an iconic spot that locals have named a nearby surf spot after the bar. Not every dive bar can boast that sort of claim to fame!
Turc's Bar
Huntington Beach
This beachside tiki bar has been a Huntington Beach staple for over half a century. It features all the right amenities for a great date night. Start off the evening by admiring the tropical fish tank over a few drinks. You can then stir up some healthy competition by playing a few rounds of pool, video games, or giant jenga. At the end of the night you can show off your impressive music taste at the jukebox and snuggle up to your date near one of the indoor fire pits.
Crooner's Lounge at Azteca Restaurant
Garden Grove
This one stop shop features delicious authentic Mexican food, karaoke nights, and decor that's essentially a massive Elvis Presley shrine. We're talking floor-to-ceiling Elvis memorabilia and a TV that plays nonstop Elvis concerts. Date night at the Crooner's Lounge will definitely be a memorable one. A white jumpsuit and sideburns aren't required, but you may want to practice your dance moves.
Goat Hill Tavern
Costa Mesa

A favorite amongst the younger crowd, the Goat Hill Tavern is located across from the trendy Triangle Square in Costa Mesa. With 141 different beers on tap, this dive is a must-visit for beer enthusiasts. Fans of 80s music will also feel right at home, with iconic bands like The Cure playing on constant rotation. As if all that wasn't enough, Goat Hill Tavern offers a daily happy hour during prime dating hours (8-9pm from Wednesday to Sunday; 7-8pm on Thursday; 5-6pm on Friday and Saturday).
SUNSET LOUNGE

Fullerton

We've got three words for you: open mic karaoke. If you're ready to let your inhibitions go in front of your date, this is the dive bar for you. The Sunset Lounge has a friendly atmosphere and a massive selection of karaoke tracks. This isn't the place for tried-and-tested classics like Don't Stop Believin' or Summer Nights, this is the place you go to experiment. If you and your date are karaoke lovers, you'll have an amazing night at the Sunset Lounge. 
The Sandpiper Lounge
Laguna Beach
Those that prefer live music to jukebox tracks will feel right at home at The Sandpiper Lounge. This Laguna Beach dive is famous for hosting reggae nights and cover bands. Give your date a taste of the tropics with live reggae, dancing, and rum cocktails.
More ORANGE COUNTY Dive Bars to Check Out:

Knuckleheads – San Clemente
Big Helyn's – San Clemente
Ole's Tavern – San Clemente
Beach Ball – Newport Beach
Cassidy's – Newport Beach
The Fling – Santa Ana
The Quill – Santa Ana
Johnny's Saloon – Huntington Beach
Swallow's Inn – San Juan Capistrano
Dive bars in Orange County are the ideal setting for a casual and pressure-free first date. If you're looking to turn things up a notch and to change the way you date, Sophy Love Matchmaking services will find your perfect match and curate the perfect date for you! 
Learn more: https://sophy.love/our-services/