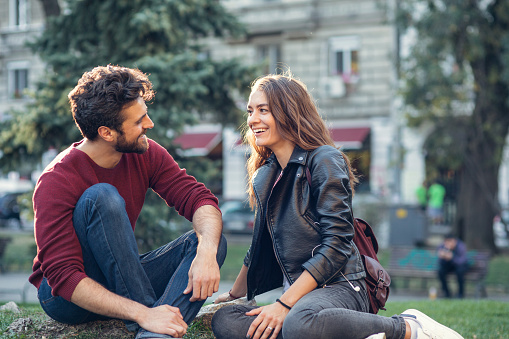 Dating apps. They can feel like a black hole of swipes, emojis and dead-end texting conversations that put you in a nonstop loop that leads to nowhere. From apps to networking events to blind dates set up by well-meaning relatives, it can feel exhausting to be searching and swiping and never feeling that spark of connection.
By the time you schedule a date, your interest to even attend is the last thing that is there. This, my friends, is called dating fatigue. Some individuals experience dating fatigue after just a few dates, while others don't experience it until they've been dating for a few years.
Experiencing it is determined by your expectations, how you manage rejection and disappointment, how you care for yourself, and whether you regard the dating adventure as a chance for growth or as a source of resistance to change.
There are things you can do to change your mentality when it comes to dating so that you can deal with dating fatigue without letting it stop you from achieving the big picture: finding the One. Let's explore a few ways you can survive online dating app fatigue and make dating what it used to be: fun.
Set Healthy Expectations
If you are expecting to meet your happily ever after on the first swipe of an online dating app, it is time to reevaluate your expectations (although, wouldn't that be nice?). Online dating apps work to match you with others who have similar interests or characteristics but do not work to achieve your long-term goal. If you become discouraged by the lack of quality matches you are receiving, understand that it's normal. You just joined the same boat as many others.
The first step is to take some time to think and honestly ask yourself what you're searching for. Creating healthy expectations allows you to truly narrow down what you want out of a possible date. By doing so, you won't feel like you are going into the dating game blind, and you certainly won't feel discouraged when your expectations aren't met.
Here at Sophy Love Matchmaking, our full-service online dating concierge will consult with you to determine which apps meet your needs and which are a waste of your time. We will work with you to revamp your profile with services that include a photo consult and writing or editing existing content.
Ultimately, we help weigh in on preferences, online deal breakers, and even tricky etiquette questions. As long as you're confident in who you are and understand what you want in a date or possible partner, you are bound to beat the dating app algorithm of failure.
Say Yes to the Second Date
Perhaps the discussion was definitely uncomfortable, there was a lack of chemistry, or something simply seemed weird. Whatever the case may be, one thing is certain: the date was a flop, and you're left questioning your head. Not feeling fireworks on the first date is normal, and shouldn't be the deciding factor when it comes to your decision to go on the second date. The fact is that every now and again, a poor date deserves a second chance.
There are several elements that might have a negative influence on the mood of your date, many of which are beyond a person's control. By choosing for a re-do, you're giving yourself (and your date) another chance to correctly assess if something is worth pursuing.
It is near impossible to get the whole picture of someone with just one date, which is why here at Sophy Love, we are all about preparing you for the second date. Attending multiple first dates without giving any of them a second chance guarantees burnout, not quality matches.

Our date coaching service will work with you to create meaningful dates, so that you can come home feeling empowered, optimistic and in control of your dating future. Let's make dating fun again!
Be Open to Change
It can be easy to swear off dating after a few failed blind dates set up from well-meaning friends, and even easier to not want to date again because of it. Looking back on those dates may have you scared to put your toe back in the dating pool, but we are here to tell you that each dating experience is an opportunity for growth. It is critical to reflect on the experience and consider what you would do differently in the future.
Being open to the idea of change will not only save you time and energy when it comes to putting yourself out there again but will help you to re-organize your priorities and assess what you look to get out of the possible date.
Expand your social circle, and give second chances out like there is no tomorrow.
Need a slight push? Allow yourself to get connected with Sophy Love's dating directory. Tap into a network of vetted, exclusive, executive singles who are all exceptional and inspiring, just like you.
Believe it or not, dating fatigue is a natural part of the dating experience. It is critical to learn to cope with it, rather than allow it to defeat you. All you have to do now is keep learning, growing, shifting your thinking, and taking care of yourself.
Need an extra hand? Let us help. At Sophy Love Matchmaking, our professional matchmakers know how to tap into what you're looking for and help you navigate so you can get there. When it comes to the journey of finding love and companionship, you don't have to do it alone.
Visit our services to choose which one best suits your needs.