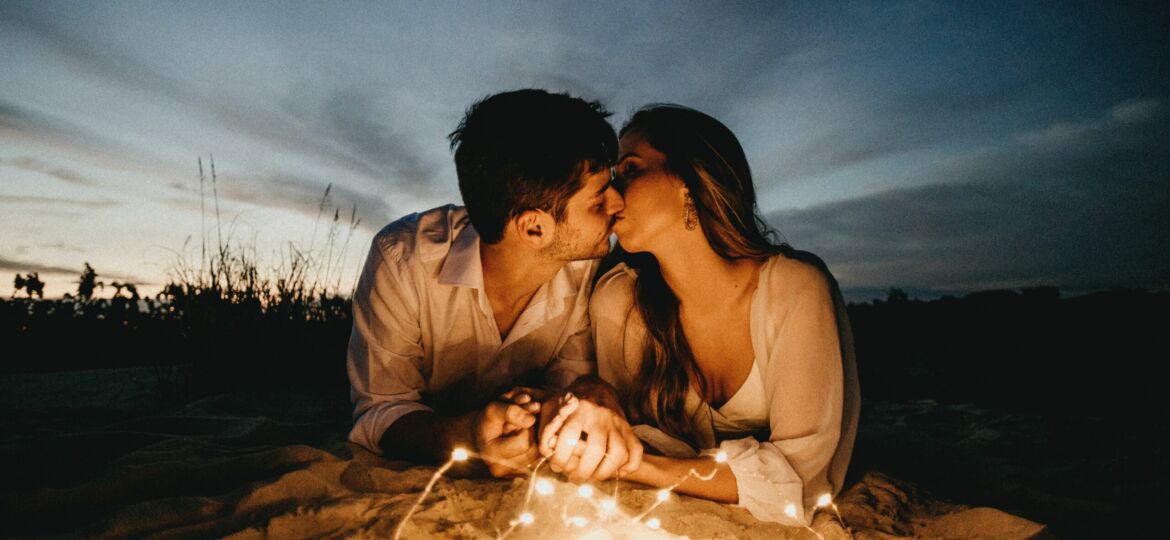 With 2021 coming to an end in a matter of days, many are starting to think about their resolutions for the upcoming year and reflect on their habits from the past. If you happen to be wondering whether or not you should leave "finding love" on your resolution list (after looking back at failed attempts at online dating that haunted you in 2021), we are here to say YES.
We understand that looking for love on your own is like looking for a needle in a haystack. From apps to networking events to blind dates set up by well-meaning relatives, it can feel exhausting to be searching and swiping and never feeling that spark of connection. Leave online dating apps and any recollection of your time using them in 2021, and consider enlisting help from a professional matchmaker to cross your resolution of finding love, off your list.
Let's explore how Sophy and her team will transform your love life in 2022 – and beyond:
A matchmaker can find someone you're genuinely compatible with
The truth is, it is impossible to determine whether or not someone is a suitable match for you by glancing through their images or reading a brief profile. The quick skim through their profile and bland conversation leaves you wondering what their intentions are when it comes to dating and if they truly meet your standards. That's where Sophy comes in. Executive Matchmaking begins with an extensive intake meeting, where we really take a deep dive in order to understand your preferences. We want to learn about your lifestyle, your values, and your relationship goals. Sophy will screen, vet, and background check potential matches before presenting them to you to review. These matches are curated from her extensive executive database, and decided with careful consideration and of course, your approval. With this process in mind, we are able to forge meaningful connections beyond the scope of a one-liner dating app bio and bland small talk.
A matchmaker can save you time and energy

The average person wastes 45 hours every month on aimless swiping, texting, and simply just attempting to schedule a date with a potential match. Part of the reason dating apps are so exhausting is that, despite all of your efforts (45 hours worth of effort), swiping doesn't always pay off. Finding a day that works for you and your match might not work out, and finding a quality match that meets your expectations, is impossible. Get your time and your sanity back while Sophy Love does the tedious work for you. Our full-service Online Dating Concierge will work with you to determine the best apps for your needs, revamp your profile including a photo consult and editing existing content. We will also schedule a consultation to discuss preferences and dealbreakers. Then the online dating concierge swipes for you start the conversation for you, and even does the date planning for you – you just focus on the fun part, going on dates!
A matchmaker takes the stress out of finding love
Dating is meant to be an enjoyable experience. However, many singles have forgotten that. I mean, that comes as no surprise as dating apps place a major emphasis on physical appearance and nothing long-term. Add in the possibility of rejection, and finding love with the help of an online app is a recipe for disaster. The good news is, using a matchmaker can help you avoid many of these pitfalls. When you start working with Sophy Love, we'll discuss your dating goals, your match criteria, and identify the support you need to help accelerate and improve the quality of your dating experience when it comes to finding the one. After reviewing your dating history and hopes for the future, we will work together to assess how to achieve your relationship goals. The Date Coaching program is effective and empowering and gives you the support that so many singles need along the journey. Since rejection is unavoidable in dating, we will support you by providing you with the tools to not internalize rejection when it comes to your outlook on dating and your own self-esteem. As well, we place a heavy emphasis on the fact that you are not alone, and we are in your corner every step of the way. We always hope that your next date is your last first date.
The bottom line
Whether you struggled with a horrible breakup or haven't been able to build any lasting connections, you deserve a new outlook on finding love. As you enter 2022, re-write your story and make it a goal to try a professional matchmaker. Working with Sophy and her team will not only connect you with high-quality singles who meet your needs and expectations, but create a space where you are provided with the tools to leave bad dating habits that have been preventing you from finding love, in 2021. Interested in learning more? Contact us to get started on your journey, and work with us to find your perfect match.