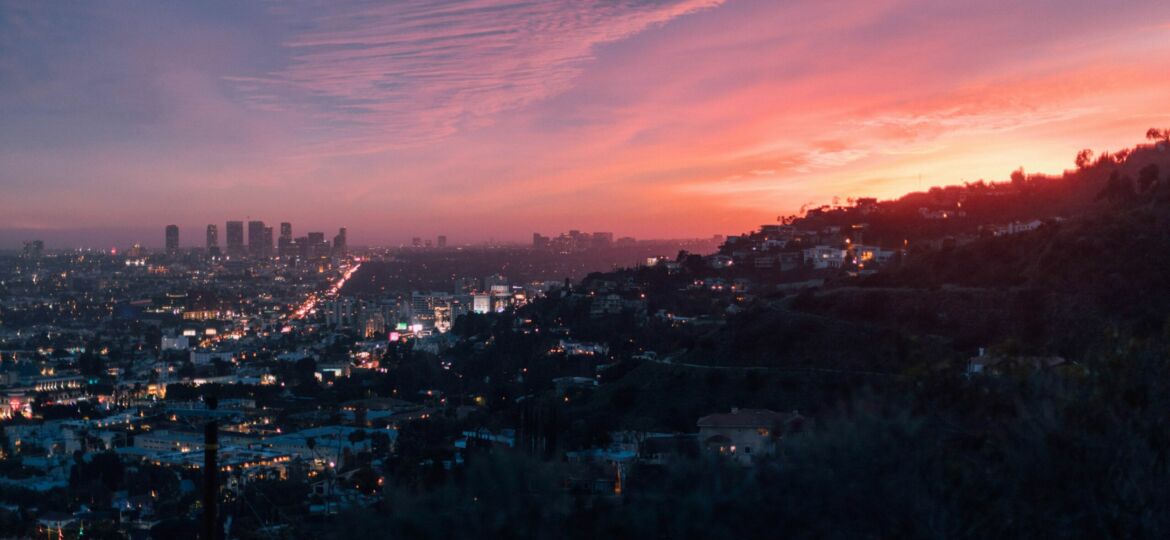 5 minutes read –
Los Angeles, CA is a sprawling metropolis known for its glitz, glamor, and endless entertainment options. If you're looking for the best date spots in Los Angeles, you're in luck. Whether you're a local or a visitor, this vibrant city offers an incredible amount of exciting and romantic date spots to uncover and enjoy with a partner. From the iconic landmarks of Hollywood to the serene beaches of Malibu, LA presents a diverse range of experiences that cater to every couple's interests. Here are 6 unique date ideas in Los Angeles to keep things interesting.
Griffith Observatory - Starlit Romance
Perched on top of the picturesque Griffith Park, the Griffith Observatory offers a unique date night experience like no other. Enjoy breathtaking views of the city skyline and the Hollywood sign as you explore the exhibits inside the observatory.
Attend a mesmerizing planetarium show or bring a blanket to stargaze under the twinkling night sky. The tranquil surroundings and awe-inspiring celestial wonders create a perfect backdrop for intimate conversations and memorable moments together.
Santa Monica Pier - Play Date
For a fun date filled with amusement and seaside charm, head to the iconic Santa Monica Pier. Take a romantic ride on the Ferris wheel, where you can enjoy breathtaking views of the Pacific Ocean and the coastline.
Play arcade games, win prizes for each other, and indulge in cotton candy or churros. As the sun sets over the ocean, the pier transforms into a magical wonderland with dazzling lights, making it an idyllic spot for hand-in-hand strolls and stealing kisses under the stars.
The Getty Center - Art and Elegance
Situated atop a hill, The Getty Center is not only an architectural marvel but also a haven for art enthusiasts and romantics alike. The extensive art collection, exquisite gardens, and panoramic views of the city create an atmosphere of elegance and tranquility.
Wander through the galleries hand in hand, appreciating the masterpieces from different eras. Afterward, enjoy a leisurely stroll in the beautifully landscaped gardens, where you can share heartfelt conversations while surrounded by nature's beauty.
Runyon Canyon - Nature at its finest
For outdoorsy couples, Runyon Canyon offers an excellent opportunity to embark on a scenic hike together. This popular trail in the heart of Hollywood Hills rewards hikers with sweeping views of  downtown Los Angeles  and the iconic Hollywood Sign.
As you conquer the trails, take moments to pause, catch your breath, and enjoy the serenity of nature surrounding you. The shared experience of conquering challenges together strengthens your bond and creates lasting memories. P.S – hiking is the perfect opportunity to dive into great first date conversation!
Malibu Wine Safari - Animals & Vino
Indulge in a unique and unforgettable date experience at Malibu Wine Safari, where you can combine wildlife encounters with wine tastings. Explore Saddlerock Ranch on a guided tour, encounter exotic animals, and savor delicious wine from local vineyards.
The picturesque setting amidst the rolling vineyards and rustic charm of Malibu offers an intimate and romantic atmosphere for couples looking to toast to love and create a memorable adventure together.
Venice Beach - Bohemian Bliss
Venice Beach is a hub of bohemian spirit and creativity, making it a perfect date spot to enjoy unique art and diverse culture. Take a leisurely stroll along the boardwalk, where you'll find street performers, artists, and vendors showcasing their talents.
Rent a tandem bike and ride along the beach path, or simply relax on the sandy shore and watch the world go by. The eclectic vibe and vibrant energy of Venice Beach offer a refreshing and unconventional date experience.
No matter what you decide to do, search for joy in finding new things to do, places to experience, and keeping an open mind about love. If you're in the mood for dinner and a show, the City of Angels offers a variety of romantic restaurants and entertainment options. The best way to enjoy a date is to focus on appreciating the other person for who they are, and the quality time you get to spend with them. 
If you're looking to find love, consider giving Sophy Love Los Angeles matchmaking services a try. With the guidance of their professional matchmakers and dating coaches, you could discover the ideal partner to experience the top date spots in LA together.