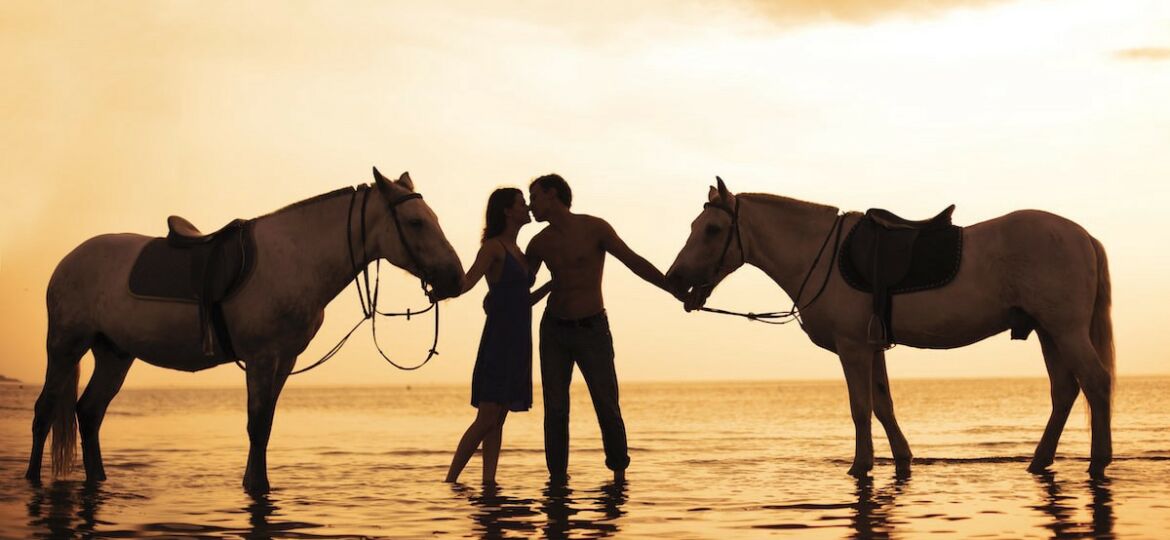 This article was written by Audrey Jacobs! Thank you for sharing Audrey!

Originally published here.
I'm a cliche'… a single matchmaker. It's partly my fault. Whenever I meet a fabulous man, I set him up with someone else.
But, I'm not a "professional" matchmaker. I don't charge for it. Most of my 13 married/engaged matches happened when I met a stranger and intuitively knew who was their soulmate. Divinely inspired but not a good business model.
After taking a Covid-year off from dating, in August I opened myself to finding love. It didn't cross my mind to hire a matchmaker. However, I didn't want to use dating apps or sites. I won't waste my time on dating disasters. (Like the guy who's been separated for two years, never moved out and lives in the family garage).
So in September, I met two fabulous guys, one through a friend and one through a "Facebook friend suggestion" (you have 6 mutual friends!) Neither guy lasted three weeks. On paper, they checked the boxes, but a good match is bigger than a box.
I had hoped by my October birthday I'd have a romantic dinner date planned. Instead on my birthday morning, I posted on social media a wistful photo with an "I'm turning 51, life is great, but I'm sick of being single, blah, blah, blah…"
Before I woke up, the next morning, I got a text from San Diego based matchmaking professional, Sophy Singer, founder of Sophy Love.
She said, "Audrey, I saw your recent birthday post and it hit me like a ton of bricks — I have a client who would be a lovely match for you".
I was intrigued and dubious.
She continued to describe him. We'll call him 'Mr. Mensch':
"He's a very special person — intelligent, kind and very inspired by Jewish thought and practice — also has a beautiful passion for making the world a better place. Also, handsome, successful and so funny. He's a catch! You're very much his type on an intellectual and spiritual level and also 100% on a physical level. Excited to share his profile with you."
Of course, he doesn't live in San Diego. But why not, I said match us.
Jumping to the punch line … after many phone calls and video dates, a plane, train and an automobile, 36 days after Sophy's text, Mr. Mensch will be in San Diego to take me out for a nice dinner AND horseback riding on the beach. This Texas gal is excited!
He is truly my intellectual, purpose-driven and spiritual match. What's left to discover is the elusive spark of physical attraction.
Wish us divine luck. I'll keep you posted.
KEEP READING, if you're single or know a single person:
Working with a Matchmaker 101
Now that I've experienced the second oldest profession, I recommend you work with a professional matchmaker if you're serious about finding your match.
Here's what I learned to improve your quest for love.
1) A high-end executive matchmaker collaborates with an exclusive professional network to match paying clients. You only need to hire one. They're like the love mafia — they control the secret world of elite singles.
2) If you're hesitant to pay, start by signing up for their free professional singles database. Most high-end matchmaking agencies have a link on their site to join. This is where they go first when sourcing matches for their clients. They need as many non-paying clients in their database as paying clients. Their job is to find the paying clients a match. Although I'm not a paying client, when Sophy reached out to me, I filled out her client profile to share with Mr. Mensch. This introduction cost me nothing.
3) The cost for a paid client experience ranges from $6,000 to $50,000 every six months. The pricing depends on the type of service you are looking for and the level of difficulty for your specific search. Sophy Love offers services ranging from an online dating concierge to a global search with very specific requirements. The more discerning the client is, the harder they are to match. Ask how many vetted dates a month they'll arrange. Based on what I learned, Sophy is reasonable, professional and delivers.
4) The service is a high-end and white glove. They do a lot for you, deep dive on what you're looking for and understand your deal breakers. They write your profile, organize a professional photoshoot and curate customized first dates for each match.
5) Dating coaching included — you're not only hiring a matchmaker, but also a love coach. We all trip over our egos and fears. Sophy gave me dating advice to keep me grounded as I chatted with Mr. Mensch long distance.
6) Men have it easy — there are far more women who are actively looking than men. So if you're a man who hates the calibre of women you meet through online dating, upgrade to a matchmaker.
7) Matchmakers choose you — you must be matchable. They will not take you as a client if they feel your criteria are unreasonable and your attitude or personal situation is not appropriate.
8) Outsource the yucky questions. Dating is like being an investigative reporter. Let the matchmaker do a background check and ask the hard questions that most people hate asking especially before meeting someone. Then you can enjoy your first date instead of digging for dead bodies.
9) This is a luxury service — what else do you outsource? I pay for indoor plant care, a personal trainer, and a high-end travel agent, why wouldn't I outsource an expert to help me find love?
10) Protect yourself. This is serious. Professionally I'm a wealth manager and financial advisor. I'm vehemently protective of my single clients. Smart, wealthy men and women of every age are scammed and swindled by professional con artists.
Also there's the timeless fear of a woman going on a date and being sexually assaulted. Women don't discuss it, but it still happens. With a matchmaker, you know this will not happen. Your physical and financial safety is sacred.
Invest in yourself to manifest love!
Good luck! I'm rooting for you.
Audrey Jacobs